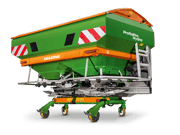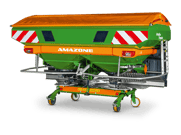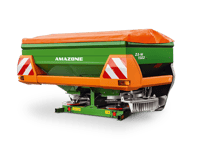 WE'RE CHANGING HOW FERTILIZER IS APPLIED
Holt Ag Solutions has partnered with AMAZONE because the German-engineered quality of AMAZONE is completely unmatched.
A broader fertilizer band – fewer passes – plus WindControl, weigh cells, boundary and precision spreading all in one high-tech, high-performance system.
REACH AND ACCURACY
Apply fertilizer with up to twice the reach and accuracy of the competition – fewer passes can translate to less time in the field
WIND CONTROL
Compensate for wind automatically. The wind sensors talk to the computer and change the disc speed and delivery system to compensate for the wind automatically.
SECTION CONTROL
Dynamic Spread offers 128-part width sections – puts the right application in the right place, no matter the shape or borders and acreage within the field.
EasyCheck TEST KIT
Optimize lateral distribution – layout the rubber EasyCheck collecting mats, make the application, and take pictures with the mySpreader app to calculate the most optimal settings.
ISOBUS READY
Our ISOBUS-enabled machines have plug and play capability to all of our terminals and other ISOBUS terminals.
AMAZONE SPREADERS FOR SALE
When you buy a new Amazone Spreader, you can rest assured you're getting a rugged, yet sophisticated machine engineer and manufactured with your agriculture needs in mind. As a leading source of heavy equipment for the region, Holt Ag Solutions offers a complete selection of quality products and services.
Contact us today to learn more by calling 888-244-6011 or by filling out the form on the right.